Our Engagement Process
Overview
Walt Medical PSS Inc provides an industry standard approach to engagement. Whether your interest is to Engage a Consultant, Contractor, Staffer, Purchase a Product (Goods) — we us the same
1 — 2— 3 — 4 — 5 ! Step Process for you to make initial request, confirm mutual compatibilities, finalize request, negotiate and approve Request, and for us to Start, Deliver, and produce Results to your Request.


1. SEARCH - Review our Website, confirm Interests
2. REQUEST SERVICES - Contact/Introduce, Finalize
3. PURCHASE TO ENGAGE - Approve RFx
4. START, EXECUTE, RESULTS
Testimonials

"Impressive proposal. Our VP & Managing Partner and I have determined that we want to create a long term relationship with your company. Again, we are excited about working with your company, and look forward to immediately kicking this off"
President and Managing partner, Startup Cosmetic Device Co
More Testimonials
Please see details below, and regardless of approach, our committment to you is always:
I + S + V + E + I = L.
Consulting Model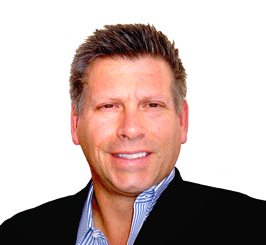 Exp - Adv
Many Clients require simply Consulting for the demanding problems. Or, they require Consulting at the outset of an Engagement because they have not developed Requirements (Specifications) and cannot properly understand the Scope of their own effort — address high-level questions, establish Project and Product requirements, to a signed Agreement/Contract. For these we offer our Consulting, on a Retainer basis.
President and Founder, Ed LeMahieu brings a substantial Product program & project management, design, development, quality and quality management systems, reliability, regulatory, risk management, compliance expertise and leadership.
Consulting Services offer our simplest engagement approach, for Expert/Advanced information for short duration efforts, and your most pressing needs.
Request Consulting
*Valid Client-prospects only please - no obligation.



Contracting Model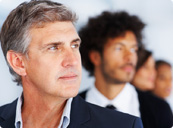 Exp - Adv - Comp
Contracting is substantial area of focus for Walt Medical (see also Consulting at right). With an accepted RFQ, then Quote, then Contract, we work to succeed, in what we hope will be a long-term relationship "...Concept thru Market! ™.
Hand-selected and Screened.
Walt Medical Specialist's are hand-selected, screened, highly characterized by skills and experience and selectable by your region and price range.
Expert, Advanced, and Competent.
Walt Medical Specialist's are classified based on their expertise level (3), all selectable in our comprehensive Specialist Database.
Applied to each Project for success.
Either by your RFQ, or with you in a Consulting "scoping" effort, together we make sure the right human resources and skills are applied, at a price you can afford.
Contracting Services provides another straightforward engagement approach, for yet simple, but important, longer-term Projects or Product development efforts.
Request Contracting
*Valid Client-prospects only please - no obligation.
Consulting, Contracting & Staffing Service Areas
I + S + V + E + I = L.
OEM Product & Test Systems:

Program &Project Management
Regulatory Management (all)
Analog Electronic Engineering
Optics & Optical Engineering
Product EMC & Safety Test
Design Transfer (to CM)
Reliability Engingeering
Literature/Graphic Design
QMS Risk Management
Product Technical Files
Embedded Systems Eng.
Software Engineering
Packaging Design & Validation
Key Opinon Leads (Physician)
Pre-Clinical Science
Pre-Clinical Planning & Study
Web & Database Programming
Quality Management & Systems
ISO Cert Prep (13485/14971)
Internal Audit (1st Party)
Supplier Audit (2nd Party)
Pre-Inspection (Comp. Authority)
D&D Compliance
US 510K & de Novo Submissions
Registration & Licensing
Staffing Model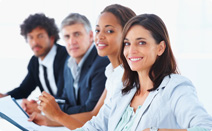 Staffing is also a substantial focus of Walt Medical. It's even an exit strategy for our Contractors! We provide half-time (HT) to full-time (FT) Staffing resources, typically on one (1) to six (6) month assignments, to meet your onsite need for high quality human resources to your specifications.
Walt Specialists have validated work and personality profiles, and as mentioned above, are hand-selected (highly screened), with highly characterized skill sets, by expertise, product, etc.
In-demand Skills & Capabilities
Reference & Background checked
Validated Personality/Performance**
CV/Resume & Training records***
* low percentage fees, + below-market recruitment discount upon hire
** by direct WMPSS Inc work exp.
*** upon hire, Govmt. Insp or Registrar Audit w/ confirmed written request
Staffing Services offers also a simple approach to filling human resource needs - with Staffing Specialist(s) w/ Expert, Advanced or Competent capability in their field of expertise, and your interest, available half or full-time, at your location.
Request Staffing
*Valid Client-prospects only please - no obligation.
Contract Manufacturing
SUPPLIER PARTNERS!
"Our Key Supplier Network can help our Client's efficiencies, including time to Market - i.e. SUCCESS!"
Tier I, II, and III Contract Manufacturers
Walt Medical Specialists design for manufacturability (DFM), and test (DFT). We work with you under contract, to specify, transfer to Manufacturing - for pilot, verification, validation, and to volume. With our Quality Management and Regulatory Affairs expertise, we can provide full Product life-cycle support as agreed upon.
Our Tier I, II, and III contract manufacturing partners are located throughout the United States, and are ISO9001 and/or ISO13485 Certified, several in FDA-registered facilities. We can introduce, help define objectives, negotiate Scope, Plans and expedite your production scale-up.
For Products requiring high-manual assembly, we have partnered with an ISO9001:2000 compliant South Korean manufacturer.
Engage us in your latest Electronic and Manual Assembly and Test Project, to volume production, with sophisticated processes, low burden, high Quality - and Profit!
EU "Authorized Representative (93/42)" & "Responsible Person (1223/09)"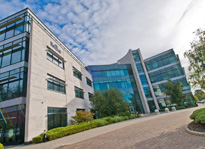 Opening EU Markets to US Companies!
The European Union (EU) offers a wealth of Marketing Opportunities — its another US-sized Market! — The EU provides a vast number of Territories (Member States, including the EEA) in which US Companies may market their Products. Walt Medical brings its experience in Compliance with the Regulations in such Territories to bear for our Clients. We offer STRATEGIC, VALUED locations to "place our Clients Products on the Market" — our Brand enhancing theirs.