Request Staffing (RFS)
Overview
Expert - Advanced
Consulting is for your rapid, well-informed decision-making. Walt Medical PSS Inc. provides our requesting Clients a highly experienced Specialist(s) who have defined/proven "Expert or Advanced" Skills and Capabilities in the field(s) of the Request.
Please review our definitions of "expertise" —"Expert" and "Advanced"— it is important hat we have the same expectations so we can establish and build a mutually successful, long-term business relationship.
More on our expertise definitions
Then proceed step-wise thru our ENGAGEMENT PROCESS: 1 — 2— 3!
1. Review our Process
Confirm compatible approaches
Walt Medical's Consulting Engagements are straightforward:
a) our Client prospective makes initial contact usually via Phone or our Contact Us Form.
b) a brief Conversation is held to provide high-level vetting of "Compatibility" (expertise, Industry, goals, etc.)
c) our Client prospect submits their formal request via our Online system including "material information".
d) We review our Prospect's Request, and complete vetting (for "suitability" of our Expert/Advanced cability to Prospect's Request
e) If a mutually beneficial work arrangement appears apparant, Walt Medical will over a basic Quote (summarizing Terms' herein, requiring Prospects Retainer).
f) Upon mutual Agreement of logistics (time, place) and receipt of Client's executed Quote form (or Retainer Funds), we schedule the "Consulting work effort"
g) Walt Medical then delivers, typically exceeding expectations.
2. Review T's & C's
Confirm ground rules
Our Consulting engagement process is simple, and the value we add in a short period of time to your Enterprise can be substantial.
However, for a successful effort together, it is important to make sure we both view ouf coming business opportunity with common approaches and goals. Walt Medical PSS Inc seeks Clients who are sincere, lawful, even-handed, interested in win-win, and preferrably long-term business relationships. We perform well then, diligently, using our core competencies—Expert or Advanced skills and capabilities, to provide our expertise, insight and information, using our "Best-Practices". — to your Request.
Review all our Policies and let us know if you have any practices which you believe meet the above working relationship goal, which are not adequately accomodated — we can often be flexible, and will ammend Terms if mutually agreeable.
More on our Policies
Contact Us for a 15min. complimentary "preview" consult
Return to the Overview of our Engagement processes
3. Login and submit Consulting Request
Definitions, Questions, Documents.
Upon successful completion of steps 1 - 2 above, and our approval after Vetting, the Client prospect will be asked to REGISTER its Firm and establish a confidential USERNAME and PASSWORD.
When ready, with Materials in-hand, the Client prospect is encourgaged to CLICK the link below to LOGIN and formally submit their Request. We require all pertinent information be submitted so our Quotation can be properly Scoped and Valued — e.g. Specialist/Skill set required, time(s) and day(s) of Consulting effort, breakdown of onsite/offsite, required Skill & Capability areas, and any "Output" beyond attendance and presentation of material. We will promptly log, review, and respond, typically with our Quotation for the Consulting Effort (by Retainer), or a request for more information to understand your Interest.
PLEASE NOTE: if our Prospect requires any "DELIVERABLE(s)", with "pass/fail/acceptance Criteria, and related "Project" work, Walt Medical requires our "Contracting Model", Terms & Conditions, etc. (RFQ/RFP).
Login to submit Details of your Consulting request
Thank you for the Opportunity of your Business!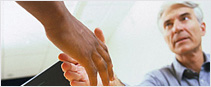 I + S + V + E + I = L. Walt Medical DELIVERS!
We understand you have options in today's marketplace.
Walt Medical PROVIDES:
Integrity + Service + Vision + Expertise + Innovation =

LEADERSHIP. ™

SUPERIOR, PROVEN-EFFECTIVE TECHNICAL & MANAGEMENT SERVICES & PRODUCTS

FLEXIBILE & AVAILABILE

(times and locations)

EFFECTIVE OUTCOMES FOR GROWTH

(done RIGHT — first time, on schedule, within budget, to REQs!)