Request Consulting (RFC)
Overview
Expert - Advanced
Walt Medical's "Consulting Model" is for our Clients' rapid, well-informed decision-making, and limited "provision" of Information and/or Analysis (e.g. typically Reports). As described by our Engagement process below, Walt Medical PSS Inc. provides our requesting Clients a highly experienced Specialist(s) who have defined/proven "Expert or Advanced" Skills and Capabilities in the field(s) of the Request.
Please first review our definitions of "expertise" —"Expert" and "Advanced"— it is important that we have the same expectations so we can establish and build a mutually successful, long-term business relationship.
More on our expertise definitions
Certainly you can call us, and provide your Retainer directly, and we can proceed. However, we recommend a few moments of your time to follow our Five-Step wise ENGAGEMENT PROCESS for the mosts efficient, enjoyable START to our working relationship: 1 — 2— 3 — 4 !
1. Review Website & our Policies
Confirm Compatible Approaches & Ground Rules
Our Consulting engagement process is simple and can add substantial value to your Enterprise in a short period of time.
For a successful effort together, however, it's important to make sure both enterprises share a common approach and goal(s) for the potential business opportunity.
Walt Medical PSS Inc seeks Clients who are sincere, lawful, even-handed, interested in win-win business relationships, preferrably looking for a long-term business relationship, preferrably "one-stop-shopping", with a successful track-record.
We perform well then, diligently, using our core competencies—Expert or Advanced skills and capabilities, to provide our expertise, insight and information, using our "Best-Practices". — to your Request.
Review all our Policies and please let us know if you have any practices which you believe will meet the above working relationship goal, but are not adequately accomodated — we can often be flexible, and will ammend Terms if mutually agreeable.
More on our Policies
2. Contact Us and "Register" Request.
Contact, Introduce, "Register Request"
Registering your Entity, Stakeholder(s), and outline of your Request is essential to our Vetting process and ultimately a successful Engagement — we need to assess important/materials and information to understand your Request fully, and confirm whether we believe our Capabilities, Experiences and interests are aligned.
Registration offers a Client Prospect the opportunity to present an "Outline" of their defined Work Request (good notes or a page or two are very helpful!).
As well, our Prospective Client may wish to "Preview" it with us over the phone, to confirm elements.
As well, until we have our Online Registration system fully implemented, we require this step, SO:
Contact Us for a 15min. complimentary "preview" consult
3. New Client Presentation, Find Specialist
EXPERT - ADVANCED
Until our Online Registration system is fully implemented, for our initially vetted Prospects we offer and "Telecommunication" method to share Confidential Presentation materials including Capabilities and Experiences (Slides), potential "scrubbed Resumes", to foster discussion to confirm mutual interests.
Contact Us for a 30min complimentary Teleconference
After due Registration and our vetting (with confirmation), Walt Medical's Specialists CV/Resumes (abbreviated, scrubbed) are made available for our Prospective Client's consideration. Optionally, more elaborate subscription Reports can be purchased for a reasonable fee, to assist our Client in their ongoing human resource needs.
Once "Registered", CLICK HERE to Find Specialist Online
4. Finalize Request, Negotiate, Engage
Compile Information. Login. Submit.
Upon successful completion of Steps 1 - 3, we ask to receive your final written "Request Details". These can be submitted via secure (Encrypted, with Digital ID) Email, or eventually via our Online Portal (w/confidential USERNAME and PASSWORD established in "Registration".
With a complete, accurate Request, an Officer of Walt Medical will promptly prepare a simple Quotation providing for the Consulting and requesting the Client Prospects Retainer.
PLEASE NOTE: if our Prospect requires any "DELIVERABLE(s)", with "pass/fail/acceptance Criteria, and related "Project" work, Walt Medical requires our "Contracting Model", Terms & Conditions, etc. (RFQ/RFP).
We briefly Negotiate Final work Scope, Costs, Terms & Conditions, schedule the effort, then promptly EXECUTE for RESULTS.
Submit final Request for Quotation
Thank you for the Opportunity of your Business!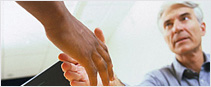 I + S + V + E + I = L. Walt Medical DELIVERS!
We understand you have options in today's marketplace.
Walt Medical PROVIDES:
Integrity + Service + Vision + Expertise + Innovation =

LEADERSHIP. ™

SUPERIOR, PROVEN-EFFECTIVE TECHNICAL & MANAGEMENT SERVICES & PRODUCTS

FLEXIBILE & AVAILABILE

(times and locations)

EFFECTIVE OUTCOMES FOR GROWTH

(done RIGHT — first time, on schedule, within budget, to REQs!)