Contact Us
Prospective Clients, Customers, Specialists, Employees, Partners, Suppliers — if you believe in our goals, mission and approach and would appreciate more information re: a successful (win-win-win) business relationship,
We want to hear from you! Thank you in advance for your inquiry!
Our CONTACT Policy:
STEP1a: Please MAIL (USA USPS) or FAX your Statements of Interest and Request — RFQ/RFC/RFS)
STEP1b: Or CALL our Central # below — and leave a Detailed Message for our mutual Record OF:
i). Statements of Interest & your Request (RFQ) as in STEP1a); and
ii). Your Contact Info (all) (a) Name, b) Phone# and c) eMail address).
STEP2: We'll Log your inquiry, promptly review & vet Contactees, and reply appropriately to legitimate business requests
STEP3: Candidates we believe w/ good potential to succeed with us contacted w/ complimentary 15min "Opportunity" call - w/o further obligation.
Mountain Region
Pacific Region
Mail (& Legal Service)
Walt Medical PSS, Inc.

2248 Meridian Blvd STE H
Minden, NV, 89423
c/o President
(*Clients provided below Ste#'s)
CLIENT MEET & TRAIN CTR
Engineering & QA & RA

11400 W. Olympic Blvd, Ste *
Los Angeles, CA, 90064-1584
OP'S & TECHNOLOGY CTR
Proj & QA & RA Mgt. & Design

730 Arizona Ave, Ste *
Santa Monica, CA, 90401
Mail (& Legal Service)
Walt Medical PSS, Inc.
11260 Donner Pass Rd.
Ste C1-328 (Legal: Ste C1-1036)
Truckee, CA 96161
c/o President
Central Phone / FAX
Phone:+1 310 490 0112 FAX:+1 877 597 2457





Phone:+1 310 490 0112
Thank you for your time!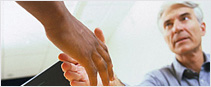 I + S + V + E + I = L. Walt Medical DELIVERS!
We understand you have options in today's marketplace. Walt Medical PROVIDES:
Integrity + Service + Vision + Expertise + Innovation =

LEADERSHIP. ™

SUPERIOR, PROVEN-EFFECTIVE TECHNICAL & MANAGEMENT SERVICES & PRODUCTS

FLEXIBILE & AVAILABILE

(times and locations)

EFFECTIVE OUTCOMES FOR GROWTH

(for growth, done RIGHT — first time, on schedule, within budget, to REQs!)