Our Resources
Summary
Walt Medical maintains a significant inventory of Project/Program Management, Technologist (Engineers, Scientists, Physicians, Technicians) & a Design and Prototype/Verification/Validation Test Lab and Training Center, and Information Resources — to compliment our Client's Resources!
Please review the below and let us know where we offer Resources to your Needs! (Contact Us! We will promptly reply to your Professional, detailed request. And hopefully we can engage in constructive Next Step(s) toward a mutually successful Project!
Regional HQ's and Management / Design / Test/ Training Centers
Walt Medical is formed and operates in the great State of Nevada, and is qualified to do business and operates in the great State of California. We are also pursuing substantial, long-term Client Relationships in all the high-tech/Medical corridors around the United States.
We maintain convenient Regional locations, and are growing nationally.
Walt Medical Specialists
I + S + V + E + I = L. ™
OEM Product & Test Systems Group:
Pr.&Sr. Prog&Proj Manager (all Regions)
Pr.&Sr. Regulatory Manager (SoCal)
Pr.&Sr. Analog Electronics Engr (all Reg's)
Pr. Optical Engineer (SoCal)
Pr. Pre-Clinical Scientist (SoCal)
Pr. Graphic Designer(SoCal)
Dermatologist (MD, EU)
Pr. Pre-Clinical Scientist (SoCal)
Pr.&Sr. Embed Syst's Engr (NorCal)
Pr.&Sr. Quality Mngr (all CA)
Pr.&Sr. Software Engr (SoCA)
Pr.&Sr. Reliability Engr (all CA)
Jr. Embed Syst's Engr (all Regions)
CFO&VP Finance (SoCal/NorCal)
Sr. Web Programmer (all Regions)
Proto & Test Labs
Confidential - Stealth
SEEKING Client(s) with a substantial ISO 13485:2016 compliant Project need for their Medical Device Product - to introduce to this site. Please Contact Us with your needs, and check back from time to time!
Walt Medical retains access to a convenient, secure, confidential design, prototyping and test facility of significantly greater space than our current LA Office. It is located in a convenient central Southern California location.
Central Orange County, CA
Research & Development
Electronics Design & Test
Mechanical Design & Test
Software Design & Test
Test Systems Design & Test
Light-duty Prototyping
Light-duty Test
Option under ISO13485
Option under ISO9001
Option under US QSR
Option under EU MDD
More coming soon...
EU "Authorized Representative (93/42)" & "Responsible Person (1223/09)"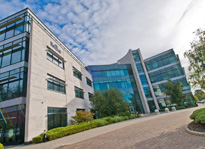 Opening EU Markets to US Companies!
The European Union (EU) offers a wealth of Marketing Opportunities — its another US-sized Market! — The EU provides a vast number of Territories (Member States, including the EEA) in which US Companies may market their Products. Walt Medical brings its experience in Compliance with the Regulations in such Territories to bear for our Clients. We offer STRATEGIC, VALUED locations to "place our Clients Products on the Market" — our Brand enhancing theirs.
Affiliate Program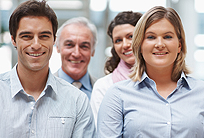 We reward Sales & Business Development success!
We have implemented an effective, straightforward Affiliate Program — we want to benefit people who help us by developing successful (new) Leads and/or Revenue generation! This can really payoff for our Affiliates, with minimal work, potentially even years — as long as your Lead/Client actively engages Walt Medical.
Capitalize on your Network, Industry Experience (and persuasive and commitment skill!) — supplement your income, potentially passively and long-term! Locate "pre-qualified" (prospective) Clients/Customers, then provide "oversight" to support our Presentation and Engagement process, and the Client/Customer relationship.