Find a Walt Medical Specialist!
Consultant, Contractor or Staffer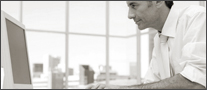 Walt Medical has developed and maintains it's Proprietary and Confidential Information System (PATENT PENDING) which uniquely records and classifies Specialist Capability and Experience criteria like no other source, including Linked IN ®. We offer limited reports to existing Clients, and other Reports by Subscription Service.
Our succinct, uniquely classified, current, validated information is sure to add value to all your technical and management human resource searches—allowing you and provide your Company the competitive advantage it needs to get its Projects and Products to completed and to Market on time, first!
Coming Soon— enter search words & phrases!
Free, Unlimited "Executive Summary Reports" *
"Key Words/Phrases" from CONFIDENTIAL CV/Resumes
+ WMPSS PATENT-PENDING Exclusive Search Criteria
Walt Medical furnishes it's Consulting, Contracting or Staffing Clients a FREE (and UNLIMITED number of Searches) "Executive Summary Report" of our Confidential, "scrubbed", and validated Specialist database. This is sure to be a valuable addition to any Premium Linked IN ® subscription for Company human resourcing / internal Recruiter functions.
* NOTE: Client must agree to a Terms & Conditions Addendum (summarized below).
Click HERE for SAMPLE
Subscription Specialist Reports
"Executive Summary Report (EA. Monthly, Semi-Annual, Annual)
Walt Medical furnishes for a small fee, automatically by email, our Specialist "Top-5" Summary Report. This lists each selected Specialists (by ID#) "Top-5" Skills & Capabilities, in every category, by Product Experience, and with expertise ratings (Expert, Advanced or Competent). This is sure to be a valuable human resource aide to any Company or internal or external Recruiter.
Terms & Conditions Addendum (abbreviated)
1). The intent of our "Find Specialist" Service is TO provide a valuable tool which generates substantial Revenue to Walt Medical, Consult/Contract/Staff Engagement, Recruitment Fee, and/or Subscriptions, AND, to save substantial expense for our Clients (or the Purchasor).
2). To use our "Find Specialist" Search Service and receive "Report results", Purchasors or Clients must be REGISTERED online, and MUST CERTIFY IN APPLICATION their AGREEMENT to specific Service RESTRICTIONS , including, but not limited TO: Site Use, approved Business Purpose; Username & Password management; Confidentiality; Copyright, Privileged and Proprietary Information; Indemnification of WMPSS Inc, Directors, Officers and Staff, Sub-contractors; and agreement to remit on condition of accepted offer, a Basic (Flat, 10% of Annual Salary and Benefits Package).
3). As well, though Walt Medical PSS Inc stands behind the integrity of its Human Resource selection tool and database, Best Practices are employed, and Walt Medical, its Owners, Directors, Employees, Staff, Clients, Suppliers all DISCLAIM: the use of any information provided by this Service, for any particular use or for any particular result, AND Client and Purchasors AGREE TO INDEMNIFY AND HOLD SUCH HARMLESS FROM ANY CONSEQUENCES OR CLAIMS. As well, all Sales are Final, whether Services is used, or not, whether any specific Specialist meets the Client/Purchasor's interest, or not.
4). Strong Maintenance & Security measures are employed of Specialist and Requestor Confidential Information As a matter of our routine business, Walt Medical maintains fully Auditable, full Confidential CV/Resume, backed up, offsite, for Regulatory Audit and Legal compliance purposes. Such are provided for Witness of Auditor, confidentially
5). Upon Client's execution of "Term Sheet" (for any Engagement/Model), INCLUDING Terms re: our Recruitment EXIT Model and FEE (required before a Request to fill a Published Full-time Employment Position will be discussed), Walt Medical will provide the Specialist's complete, confidential CV/Resume in confidence for the Interview process, and will moderate throughout such for a successful transition.
6). All Reports and CV/Resumes are otherwise offered as "scrubbed" of any "Specialist Confidential Information (SCI)".
Return to Resources