EU Representative Services
EU MDD (93/42/EC) "EU Authorized Representative" — CE Mark.
EU CDD (1223/09) "Responsible Person" — Cosmetics Directive.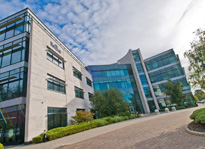 The EU provides a wealth of Marketing Opportunities for US Companies - another US-sized Market! — The European Union (EU) is good for US business! Walt Medical brings its experience in Compliance with EU Regulations and Territories/Member-States (and the EEA), to bear for our Clients. We offer STRATEGIC, VALUED locations (below) to "place our Clients Products on the Market" — our Brand enhancing theirs. Please CLICK either of the Day/Night photos at left/below to view our Current site, which is in TRANSITION now six years after we began Services, due to "Brexit".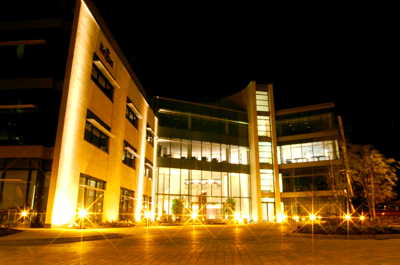 Walt Medical supports manages the interface between the various parties — our Client, the Legal Manufacturer, the EU Competent Authority(s), and our Clients' Customers Walt Medical offers a comprehensive cost-effective Baseline Program, and offers OPTIONAL Services under Contract to share greater co-responsibilities — e.g. Technical File development/maintenance, phone answering, mail service, Post-Market Surveillance and Vigilance support", and IT-related (incl. Website), etc. We help our Client meets its obligation as Manufacturer, under the EU Regulations, in each Territory where our Client's Product(s) are marketed.

24/7 we maintain Modern, stylish Facilities and assure "EU Presence" effectiveness and enhancement of your Brand. — We maintain office(s) like the one at left, in select location(s) from the list below. Upon your Request and by mutual Agreement, we engage in a long-term Contract of partnership (one (1) year minimum, typically three-years, because of labeling reasons). We "establish" our Client in the EU, and our Client, the legal Manufacturer assures ongoing Quality and Product (Safety) assurance/compliance, and Marketing (and Profit) is successful! We work to help assure our Client's value-added business — which helps enhance ours!
Contact Us to share your need, and request a phone appointment!
MDD (93/42/EEC)
A few of our Projects
Often for confidentiality reasons, we cannot list or "co-labeling" work.
More coming soon
CDD (1223/09)
A few of our Projects
Often for confidentiality reasons, we cannot list or "co-labeling" work.
More coming soon